Ransomware is becoming an increasing problem. As of writing, we have seen three huge attacks on an American pipeline, Insurance giant AXA and the Irish health service in just the past few weeks.
Did you know windows 10 has built-in ransomware protection basics? It's always worth remembering anyone can be attacked by malware that can install Ransomware. Taking every precaution makes sense in today's climate.
Many users of Windows 10 do not know it has hidden features that can be turned on such as the built-in ransomware protection, which is part of Windows Defender, found under Virus & Threat Protection.
How to turn it on:
To turn on the service: type in "Ransomware Protection" in the Windows 10 search bar or when the windows 10 start menu is opened. This should open the Ransomware Protection screen.
From there make sure the option 'Controlled folder access' is turned on. From there you can select which folders you want to be protected.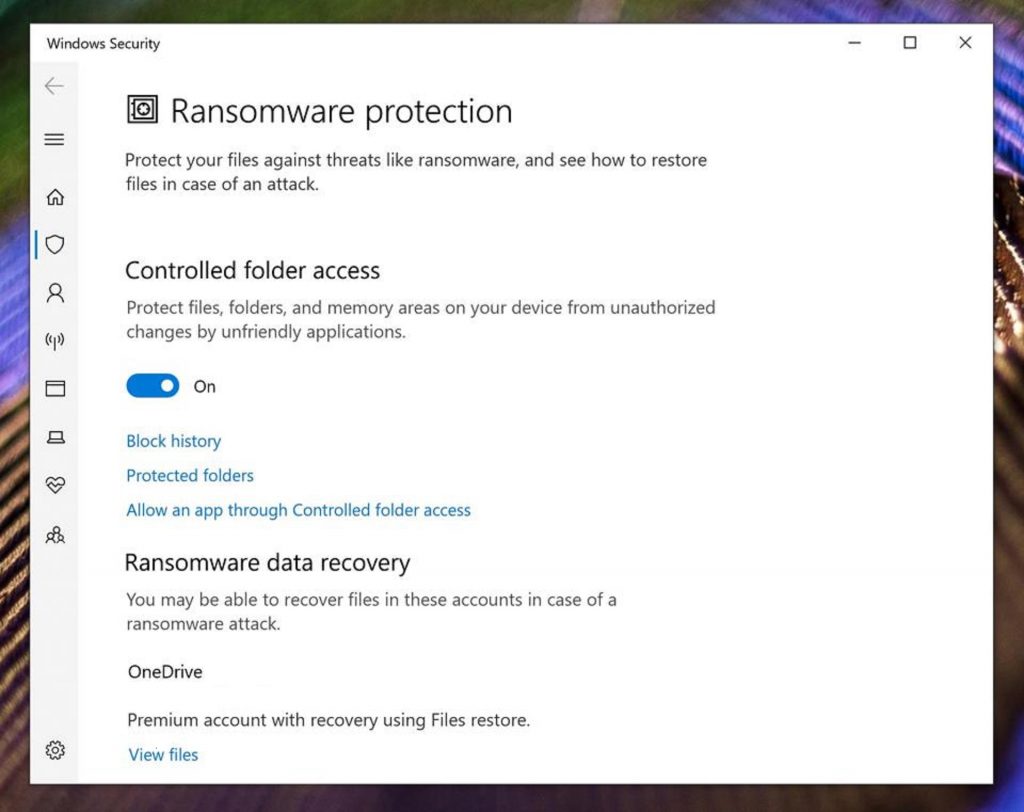 Although it is recommended to use this feature, occasionally an app that is safe to use will be identified as harmful, such as a video game. The good news is you can add an app to the list of safe or allowed apps to prevent them from being blocked.
How does it work?
The Controlled folder access option will stop unknown programs from modifying your files without permission.
Although the Controlled Folder Access feature is generally recommended as it offers some basic protection, it is far from perfect. Monitor, in addition to being experts in IT support and professional service providers, are also experts in cybersecurity. We offer fully managed security solutions onsite and, in the cloud, to help ensure you're protected 24/7.
Tactics to protect against ransomware
We strongly suggest the use of a cloud-based file hosting service and automatic backup. Monitor offer managed Microsoft 365 cloud based services and Google email support which can offer enhanced security over local storage options.
Another solution to enhance security is to have a secure off-site two-year backup. If the worst ever happened, you can rest assured that your data is backed up and secured when you need it.
Summary:
Windows Defender has improved considerably during its development, and turning on the "Ransomware Protection" feature makes the solution even more secure, but to ensure the highest possible security we still highly recommend individuals and organisations speak to Monitor about building a more secure network.
Contact us today to learn more.
Please note: all images are for decorative purposes only and are used under the Pexels License.